Whether you're looking for a tour or planning a field trip, the OSU Museum of Art has an experience that will fit your needs.
This Fall, in-person tours are limited to ten visitors. Virtual visits are always accessible and classroom visits are available upon request. Please review the tour options below. Complete and submit a tour form at least two weeks before your intended visit. Our staff will contact you to confirm your visit and plan the details of the tour.
Tour Options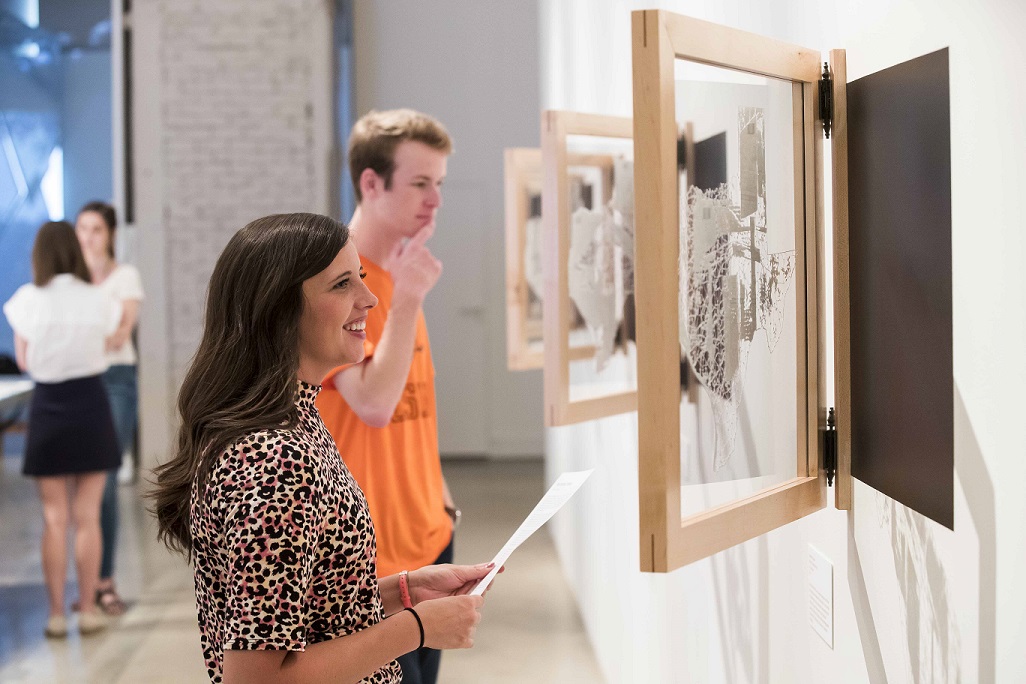 Hours
Monday | Closed
Tuesday | 11 am - 4 pm
Wednesday | 11 am - 4 pm
Thursday | 11 am - 4 pm
Friday | 11 am - 4 pm
Saturday | 11 am - 4 pm
Sunday | Closed
The OSU Museum of Art is closed on major US holidays.
Current Exhibitions
Always free
Admission is always free thanks to generous support from the OSU Museum of Art Advocates.